Clean & Green Solutions for Urban Developments.
VISION: Delivering innovative environmental solutions that creates value to our society.
MISSION: We strive to create value for our customers with our innovative solutions and achieve customer satisfaction with our high quality products and services.
Products and Services
Pneumatic Waste Conveyance System
A proprietary technology from Greenwave, AIRWASTE®  – our Pneumatic Waste System or Automated Waste System uses vacuum suction to remove refuse thrown down from a refuse chute or standalone loading station. The entire process is fully automated and carried out in the enclosure of specialized tanks and piping. This brings about a more hygienic and cleaner living environment. GWS provides conceptual and engineering design, fabrication, installation and maintenance for both stationary type and mobile type (using vacuum truck).
For more information on proper waste disposal, select the link for a video guide.  https://youtu.be/OQUqKoMz_is



Airwaste Image
The AIRWASTE® System is divided into the Full-Vacuum System, Gravity-Vacuum Stationary System and the Gravity-Vacuum Mobile System. It could also be integrated with the DUZCRU™ equipment to provide customised and versatile solutions for a wide range of waste management and recycling requirements.
Key Advantages of Pneumatic Waste Conveyance System
Improve hygiene standard with enclosed system
Increase efficiency through automated collection process
Enhance aesthetics, safety and space utilisation
Elevate market status of real estate developments
Eliminate price erosion for units facing Bin Centre (Mobile System)
GFA save from omission of Bin Centre (Mobile System)
Refuse/ Recyclable Storage Collection System
Our RSCS® system which stands for Recyclable Storage Collection System (also known as Refuse/ Recyclable Storage Collection System) offers comprehensive solutions for the storage and collection of recyclables from buildings fitted with recyclable chute(s). With RSCS®, storage space at chute chamber is minimised. Value and quantity of recyclables are enhanced through storage in proper enclosure that comes with fire-protection provision.
Advantages of Recycling Chute System
24 x 7 recycling made possible.
Intermediate levels Chute Storage minimize chamber storage space requirement.
Break fall device protects equipment lifespan.
Chamber Storage Unit enhances safety and discharging efficiency.
Can be retrofitted to existing buildings.

The 

system is a
Central Vacuum System
product from AERTECNICA, Italy. GWS has been authorised to provide engineering design, installation, sale and maintenance of the full range of 

system. Background of the manufacturer… Since 1985, Aertecnica has been writing a new and natural history: the history of central vacuum cleaning systems. Aertecnica is now a leader in its sector, thanks to the constant innovation and to the usage of the most up-to-date technology.
System Maintenance
Maintenance Hotline: 6483 8626
With integrated in-house capabilities such as engineering design, electrical control system, components fabrication, site installation, repair and replacement of system components, clearing of blockages and cleaning work, GWS is able to provide full-cycle comprehensive maintenance services for all Pneumatic Waste System. We can also take over service maintenance and replacement of pneumatic waste system installed by other vendors at any time and/or after passing the system design lifespan mark. We too provide full maintenance services for our RCSS (Recycling Chute System) and the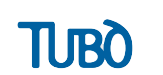 (Central Vacuum System). Greenwave Solutions also maintains other systems such as refuse and recyclable handling system, central vacuum system, refuse compactor system, confidential document shredding system and recyclables handling system.
Other Environmental Solutions
Electrical Control Panel Work
System control and automation